Cartoon Network and Warner Bros. Home Entertainment is fulfilling your Adventure Time dreams with a special Finn the Human Backpack and DVD set. Arriving November 25, the Finn the Human DVD box set includes 16 fan-favorite episodes as well as Finn's green bag. Check out which episodes are included and see the DVD box art after the break.
The episodes included on the Adventure Time: Finn the Human DVD are:
The New Frontier
The Lich
Finn the Human
Jake The Dog
We Fixed a Truck
Blade of Grass
The Red Throne
The Great Bird Man
One Last Job
Little Dude
City of Thieves
Conquest of Cuteness
Who Would Win
Ignition Point
Furniture & Meat
Sad Face
(Click on the image below to enlarge)
For the uninitiated, here's the plot synopsis for Adventure Time:
Created by Pendleton Ward, the Adventure Time television series is an original animated comedy from Cartoon Network that follows the everyday adventures of unlikely heroes Finn the Human and his best friend, the shape-shifting dog Jake, as they travel across the Land of Ooo and encounter its unique inhabitants. Whether it's saving Princess Bubblegum, defeating zombie candy, mocking the "oxy-moronic" Ice King, or rocking out with undead music wiz Marceline the Vampire Queen, with Finn & Jake it's always Adventure Time!
From the press release:
This Christmas, Santa's got a brand new bag—courtesy of Cartoon Network! Following the huge success of the Jake vs. Me-Mow and Jake the Dad DVDs and accompanying Finn and Jake hats, fans of Cartoon Network's smash hit series, Adventure Time, can now complete their Finn look with an authentic backpack, which is valued at around 20 bucks on its own, packaged with the DVD! Packed with 16 hilarious episodes from fan-favorite seasons, Adventure Time: Finn the Human is a must-have gift for any Adventure Time lover. Beginning November 25, 2014, for only $24.98, fans will be able to get their hands on nearly three hours of content and a sweet exclusive backpack, perfect for any adventure this holiday season.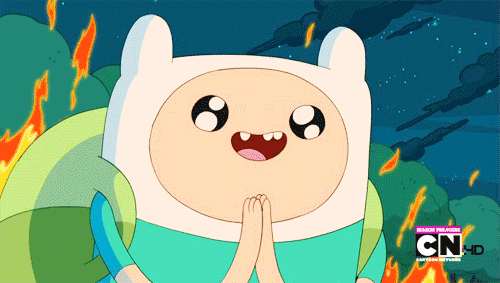 New episodes of Adventure Time debut on Cartoon Network on Mondays at 7:30 p.m. (ET/PT), with replays throughout the week. The Adventure Time: Finn the Human DVD set arrives in stores November 25.
---
You may follow me on the Twitters at @TyRawrrnosaurus
Source: Warner Bros. Home Entertainment